New Features
Chat Animations
The new chat animations feature is a set of funny animations that automatically appears when a player uses common poker words or abbreviations such as: nh, ty, zzz, wow, etc. Try it!
Video Tournaments
The new video tournaments are MTT and Sit & Go webcam tournaments where players can see other players.
These new tournaments enable you to improve your opponent-reading skills, and take your us.888poker game one step closer to the real live poker experience.
Improved Hand History
In the new Hand History player, the player can easily navigate between their played hands, playback the hand in different speeds, or view it after the flop, turn or river.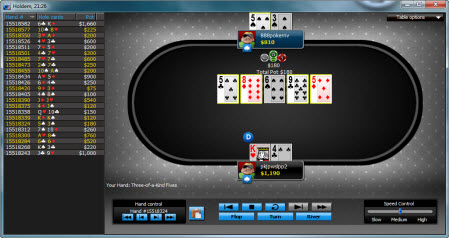 My Account
Finally, the new 'My account' page allows players to track and get information about their bonuses.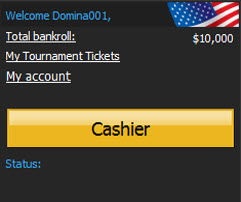 Quick Deposit
Quick Deposit enables fast & easy deposits direct from the table.
In just 2 clicks you can make deposits with your last-used payment method via a small pop-up window.