Poker Strategy Guide: Back to Basics
At its heart, poker really is a simple game. Once you understand the basic rules of poker, and you know which hands are best, you're already two steps ahead of the competition. However, it's not only the rules of play that make you a better poker player, it's your proficiency of the game. Professional poker players consistently turn a profit with their poker game; that's the telltale sign of a true poker prodigy. Skillful poker play begins with an understanding of the rules, but exceptional play can take a lifetime to achieve.
As a poker greenhorn, it's essential that you balance the entertainment side of poker with the financial aspect. It's possible to rack up steep losses in double-quick time, especially if you don't take the game seriously. The path to poker success is fraught with many challenges. We have crafted 5 unique poker strategies that will help you on your way. Get comfortable; your poker journey of enlightenment begins now.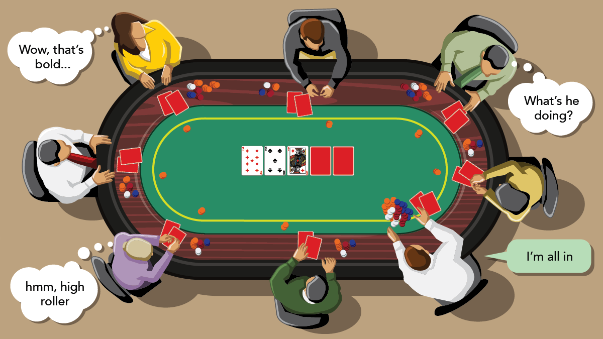 The Best Poker Strategy Tips Are:
#1 Adopt an Aggressive Posture at the Poker Table
#2 Practice the Art of Patience
#3 Eyes of the Hawk
#4 In It for the Long Haul
#5 Fine-Tune Your Skills
Here's a truism: The only way that you can win by playing poker is if you're betting real money. The bigger your bets, the more you can win. Ever heard the expression: Get off the rail and into the game? That's poker speak for Put your money where your mouth is. In poker, you must time your plays and focus your aggression. Once you have mastered the basics of the game – the rules, the etiquette, the betting practices etc., you will need to up the ante by learning to increase your aggressiveness at the poker table.
Too many novices throw caution to the wind. They don't want to bet too much, or too frequently, for fear that they will lose their bankroll. They typically tend to check when they should be betting. And they tend to call when they should be raising. If you've got a premium opening hand, like a pair of Kings, Queens or Aces, or you've got an Ace-King or Ace-Queen combination, you should up the stakes by betting aggressively. These are terrific poker cards, and they are great coming out of the gates. At a 6-max table, or a 9-max table filled with players, you want to make sure that you assert your dominance from the get-go. You want to get rid of weaker players by bullying them with your betting.
When you bet aggressively, they will think twice about going head-to-head against you. Either that, or they think you're bluffing and they will cough up to stay in the contest. Nothing is worse in poker than a pair of Kings that are not supported by solid betting. Imagine being beaten when you're holding a pair of Royals by somebody who's holding a pair of unconnected, low ranking cards. Worse yet, if a player holds 8-4 and eventually forms a Straight when the Flop, Turn, and River come in, you will rue the day that you never bet more aggressively. Be assertive, and make those players pay to see those types of cards. Your goal is to get as many players out of the game as possible, while playing a premium pair.
Consider the following: When there are 6 people at a table, the base odds of a victory for you rank at just 17%. When there are just 2 people competing for the pot, that number jumps up to 50%. Savvy?
Unfortunately, poker players are like sharks in the ocean. When you play cautiously, they see you as easy pickings. It's like blood in the water. If you're the type of player who rarely bets and raises, you will be shoved around and out-muscled by the competition. Stronger players have no sympathy for weaker players, and they will dominate games when you go up against them. However, if you adopt a Go big or go home approach, you will soon command the respect of other players at your table.
Back that big betting up with strong cards, and you're in the money. Other players will soon be folding to your premium opening pairs, and you'll find yourself with much better chances of taking down monster pots. If there's one thing poker aficionados know it's this: aggressive betting increases the size of poker pots. Think of it this way: If you've got a great opening hand, the best way to drain the table dry is by forcing other players to go all in against you. This is when poker games get really exciting!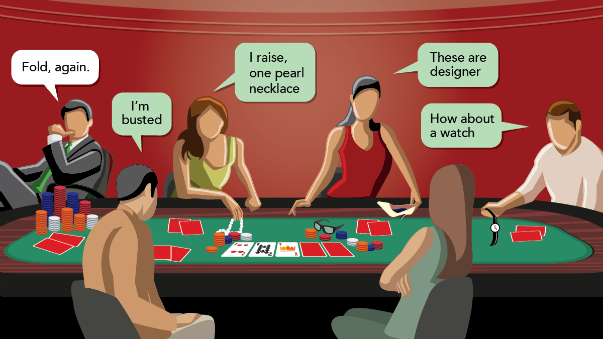 There's a fine line between brazen betting and skillful, aggressive betting. Before we move on to the next point, it's important to clarify a couple of things about assertive betting. If you are aggressive in your poker gameplay, it doesn't mean that you simply bet big on every hand regardless. You must practice patience in your betting strategy. There's no point throwing good money after bad with a poor starting hand. Skillful poker players realize that it's futile going big on a week hand hoping to catch a winner on the River. That's a recipe for disaster in poker.
Here's another truism that poker experts will share with novices: Fold most of the hands that you are dealt. Yes, it sounds like we're backtracking a bit – but we're not. Most of the hands that you are dealt in poker won't be worth playing – so don't bet aggressively on them. Rather than throwing your money away, fold the cards and live to play another round. It may sound a little boring to be throwing away cards while other players are playing, but at the end of the day you won't be chasing your losses – they will.
The law of averages dictates that most poker hands are losers anyway. Why get involved in a losing deal? If you don't have a strong hand, fold. And don't think about whether you should fold – fold immediately. Use this opportunity to learn from what other players are doing, study their gameplay and understand what makes them tick. This is part of what makes you a better poker player. When you're not focused on your own hand, you're actually learning more about the way other players perform. To sum it up: Practice the art of patience and strike when the odds are in your favor. That's when you ramp up the aggression and go after that poker pot.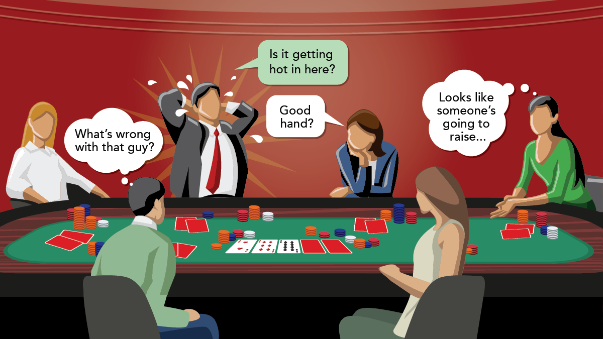 Poker is filled with catchy expressions, none more popular as this one: Play the Player, Not Your Cards. Simply put, this means that poker is a situational game. While you may think your hand is great, it's all relative. In other words, what are the other players at your table holding, and how does your hand compare to their hands? Consider the following: you're holding a pair of Kings, but the guy next to you is holding American Airlines – pocket rockets. Savvy? When a pair of Kings goes up against a pair of Aces, you're going to lose 82% of the games you play. Now, let's reverse the situation. Let's say that you're holding an Ace - 10 combination and the other player is holding a pair of Jacks. The Flop comes in with 10-8-6. Now, you've got a pair of Tens and your chances of winning are just 20%.
You may be wondering how to tell what the other players are holding? There's no way to know 100%, but behavior dictates a lot. You can tell what other players are probably holding by the way they are betting. In the situation we listed above, where the Flop is 10-8-6, and you're holding a pair of pocket rockets, what should you do? Have you noticed how the other player directly across the table has been slow-playing big hands? You may wish to adopt a more cautious approach when you play your Aces. Perhaps you've seen the other player making big bluffs and try to steal pots when these types of cards are on the board. You may decide to call that player, or even raise bets, with full knowledge that a pair of 10s is a rare hand in poker.
Ideally what you're aiming towards is being able to read what other players are doing. Learn their tells (eye movements, idiosyncrasies, hand gestures, betting behavior etc.). A player who frequently calls and then unexpectedly makes a huge raise may be holding an amazing hand. That's your tell that this guy or gal is holding something extraordinary!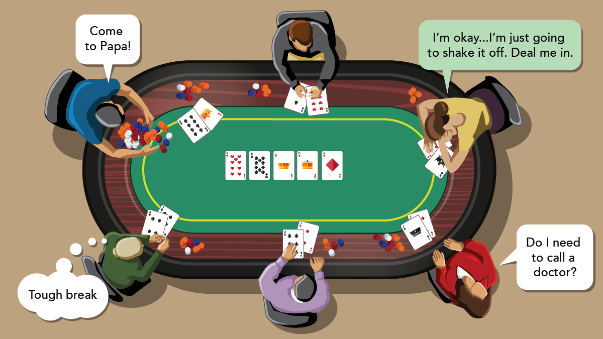 If you're a newbie player, you must realize that losing is part of the game. Sometimes, you may find that you go all in with a pair of pocket rockets and then lose to another poker player holding a pair of 8's who catches a third 8 on the River. These bad beats – losing spells – occur from time to time. Don't let them get you down. The odds will always work in your favor in poker in the long-term. A pair of Aces will always perform statistically better than a pair of 8s; that's the nature of the game.
Poker gaming and winning is a long-term process. You must get good at what you're doing to understand how to do it better, read your cards better, and play your opponents better. We're talking tens of thousands of hands under real playing conditions. As you are heading on your way to poker playing greatness, there is no better teacher than experience in the middle. As you fine-tune your skills, refer to this poker strategy guide, and remember the first 3 tips. Don't be afraid to be aggressive, play with caution, and study the game intensely.
These tips will serve you well and prevent you from playing emotionally-based poker games, otherwise known as playing on tilt. Never chase your losses with foolish gameplay. Set a budget, a.k.a. a bankroll and stick to it. This is a long-term strategy that will always pay dividends.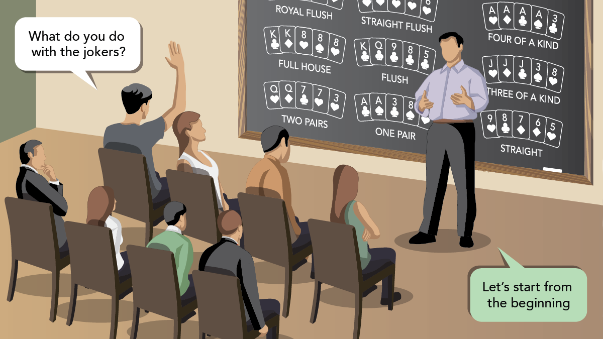 In poker, as in the game of life, there is no greater teacher than experience. You will learn a great deal from your wins and your losses, but not all your education comes from the table. You can gain tremendous insight into the game of poker by reading up about it. Poker blogs, poker professionals, poker articles, poker videos and other incredible poker resources will serve you well on your journey to success. You may want to take a look at Dan Harrington's 'Harrington on Hold'em' and Doyle Brunson's Super System. There are many incredible poker guides for you to consult, including insights from Phil Ivey, Johnny Chan, and other legends of the game.
Online poker play is an excellent way for you to develop your poker playing skills. You get to experience another aspect of the game – without actually being present with other players at the table. Be sure to pick the right poker table. Demo-play (practice money) poker games are typically filled with poker greenhorns, so you may wish to consider low stakes real money poker games to get your foot in the door. Buy-ins starting around $5 or lower are a great place to begin. Remember to take notes as you progress through your poker learning curve. This will help you to fine-tune your skills and become a much better poker player.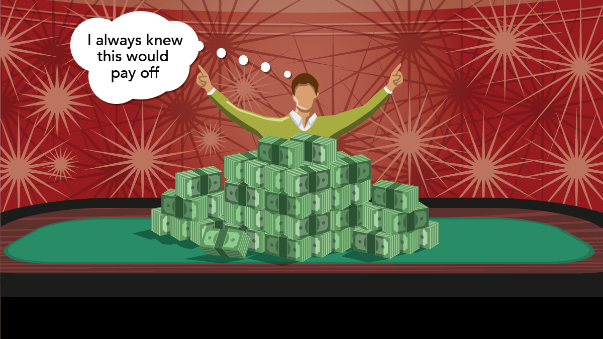 In summary
Everyone goes through a bad beat at some point. Poker is a game of skill, strategy, and luck. If you're starting out, you may occasionally lose your small bankroll, but remember that many pro-poker players have lost thousands of dollars during a single session. Fortunately, the true poker pros have always recovered their losses and become millionaires many times over. The professional poker circuit is filled with players who consistently remain at the top of their game. Consider guys like Phil Ivey, Daniel Negreanu, Eric Seidel, Antonio Esfandiari, and Phil Helmuth Junior. These are the kings of poker, and they stay that way because poker is a skill-based game.
To get to the top of your game, you are going to have to climb that poker ladder. Start by studying this 5-step guide, practice as much as possible, and understand the rules of the game. Keep your head down, your wits about you, and play low stakes contest until you're ready to move up a notch. Poker is entertainment at the end of the day – so remember to have fun while sticking to your bankroll.
For more articles on poker strategy, check out the following links: