Poker Night in America - Episode 9 Recap – Words of Wisdom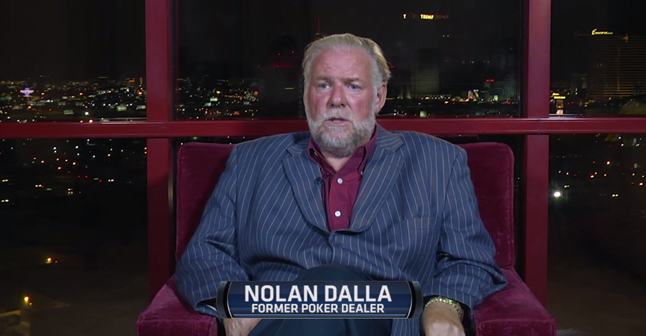 Episode 9 is learning experience from start to finish. And in this episode we pick up right we left off in episode 8 – joining the second group of pros in the middle of their cash game.
In the first hand things get a little goofy with Eli Elezra going head to head with David Baker. David Baker has pocket jacks against Eli Elezra's A ♥ K ♦ . After a little amateur philosophizing by Elezra, the show cuts away to David Baker discussing his strategy (which is none, just to adapt to where he's playing).
Elezra is in good spirits, and with the pros from the first cash game behind him, he tried to quickly show them his cards. But Baker saw the red ace and decides to fold. Both players show what they had and everyone around the table oohs and ahhs at the hand that could have been. Phil Laak, like the rest of us, really wants to see what would happen so he takes the cards from the dealer and deals the board: K ♥ 5 ♣ A ♠ 10 ♣ Q ♣ . This would have given Elezra two pair and Baker a gut shot straight on the river. And as Chris Hanson noted, "It would have made really good TV."
More poker, new words
The next few hands are fast a furious, never reaching the turn but some colorful language is introduced like Nuthugger and Soul Read. A Nuthugger is someone who only plays elite hands while a Soul Read is a when a player make a crazy play based solely on signals from their opponent.
Nolan Dalla and his Two Cents
After the brief vocab lesson, a new segment debuts that gives living poker historian Nolan Dalla a soapbox to stand on. In the first installment of Dalla and his Two ¢ents, Dalla reminisces about the characters that sat around the table with him, saying they were part of a bygone era that probably won't return. He spoke about the mafia's waning influence on Las Vegas and while he admits that "the good ol' days might not have been that good," he says that it "remains to be seen if we're in a better time and at a better place."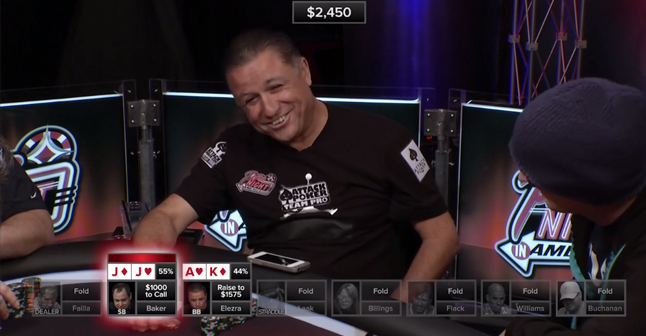 Eli Elezra goes a little goofy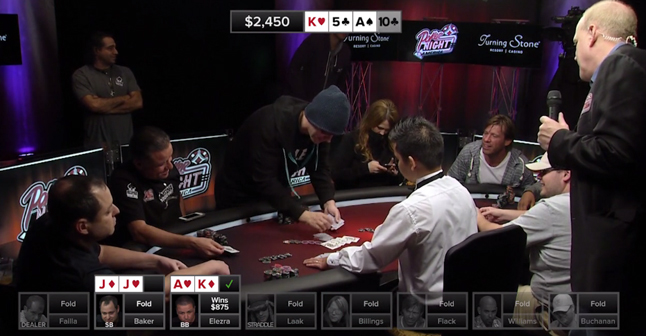 Phil Laak show us what could have been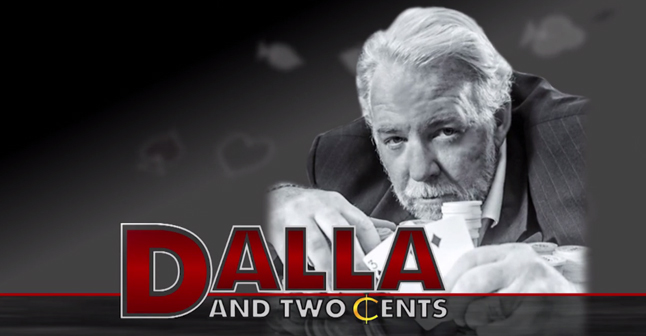 Dalla and his two cents