Poker Night in America - Episode 10 Recap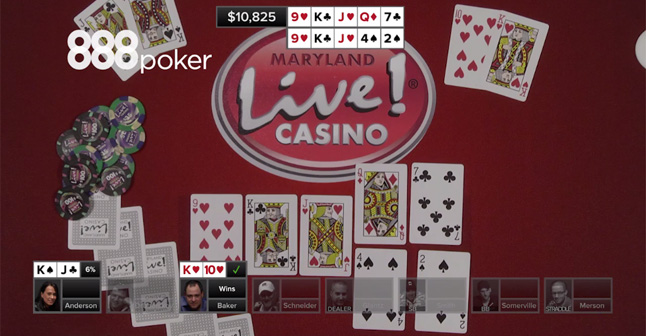 We get to know some brand new players in episode 10 as Poker Night in America continues from Rams Head Center Stage at the Maryland Live Summer Series. After getting a good poker lesson in episode 9 from Nolan Dalla and the celebrity players at the table, we watch the pros put their words into practice this week during some exciting big pot action.
Meet Danielle, the Powerful Poker Mom
As a wife and mother of two, Danielle Anderson has a little more at stake every time she plays poker. However, as our host Chris Hanson notes in this episode, Anderson is arguably one of the highest paid female cash game players in the history of online poker. We witness her amazing skills first-hand as she kicks off the episode with a great play, which you can read more about here.
More New Players in Maryland
You'll notice some more new faces around the table this week. Poker Night in America welcomes Gene Drubetskoy, a mortgage consultant from Maryland and rising poker star, Jason Somerville, a WSOP bracelet winner from Las Vegas and Greg Merson, a double WSOP bracelet winner who resides in both Laurel Maryland and Toronto, Canada.
A lot of chips are changing hands in this episode, but it's our returning regulars that are leading most of the action while our newer guests take the back seat for the meantime. A few big pots between Anderson and Tom Schneider go by and then we watch David Baker ♥ K ♥ 10 take a big pot from Anderson ♠ K ♣ J. The Flop comes out ♥ 9 ♣ K ♥ J. Anderson bets $400 and Baker raises to $800. Anderson raises again to $2,400 and Baker goes all-in with $6,150, causing Anderson to (loudly) use the lord's name in vein. Feeling like she is left with no choice, she goes all-in too with $5,025 to call. Adding more intrigue to hand, she asks to run it twice. The boards come out ♥ 9 ♣ K ♥ J ♦ Q ♣ 7 and ♥ 9 ♣ K ♥ J ♠ 4 ♠ 2. Baker wins $10,825 on the first one but loses the second.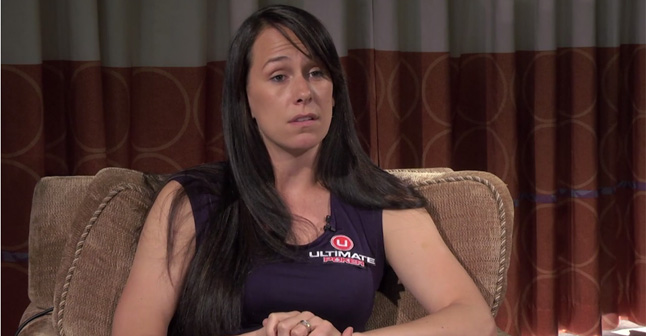 Meet Danielle Anderson, the Wonderwoman of online cash games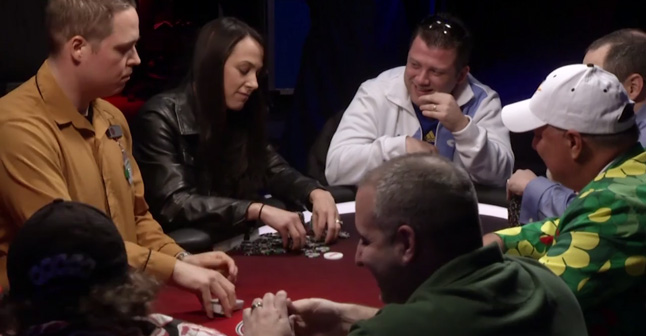 The party continues at Maryland Live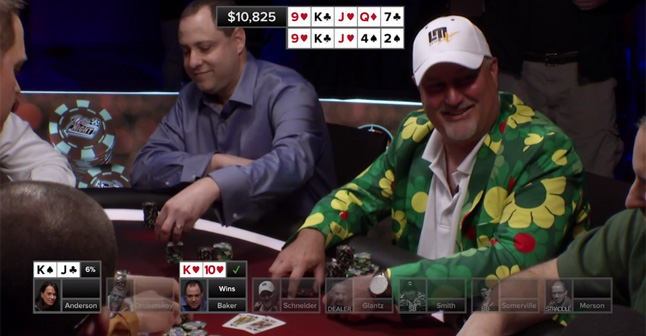 Anderson takes a small pot from Baker, but Baker always wins the big pots back.