Poker Night in America - Episode 14 Recap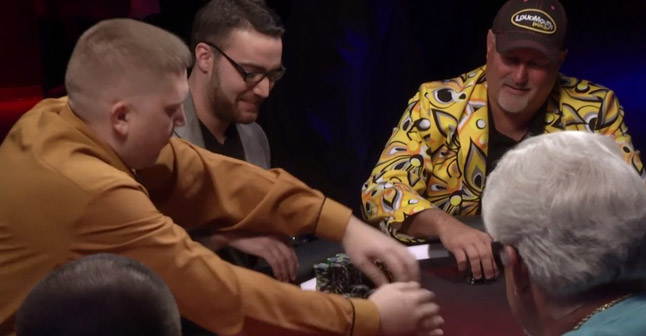 Poker Night in America welcomes a few new players to the table in this episode. We meet Chad Power, Joe Cashen and Tom X. Wang, three brave amateur players that go head-to-head with some of the greatest poker pros of our time. The episode starts off with an amazing win by Power as he takes on the famous "Donkey Bomber" Tom Schneider and Joe Cashen. Power holds ♠ 10 ♠ 7 and the Flop is ♠ K ♥ 9 ♠ J. He bets $1,100 with his Flush Draw and Straight Draw, bringing the pot to $2,100. Schneider ♠ 3 ♠ 3 folds his Pair and Cashen ♦ K ♦ J calls. The Turn is ♣ 3 and both players check. The River comes out ♠ 9, which gives Power the Flush! He bets a hefty $1,800 and Cashen calls it but loses to Power with his Two Pair. Power collects a $6,550 pot, giving hope to amateur poker players across America that they too could beat a WSOP bracelet champion, one day.
Gavin Smith Spills the Beans
Maybe it's the Pocket Aces that Gavin Smith lands in the third hand of this episode that give him the confidence to let some skeletons out of the closet. After he goes all-in and wins the hand pre-Flop, he reveals that he doesn't have a driver's license. He says that he could get it back if he wasn't so lazy, but it's currently under suspension. The table goes silent until Harder hollers "Wonder why?" For those of you just tuning in, Smith is a serial Greyhound drinker at the poker table. However, Smith declares that he believes that driving is a right and not a privilege, so he drives anyway (hence his motorcycle entrance in the Poker Night in America opening sequence).
But Smith's controversial deliberations don't stop there. Next he moves on to his interesting views on childbirth. He reminisces about the birth of his first child and tells the table about how his wife had induced labor, only to undergo a C-Section delivery 15 hours later. Chuckling, he says it was brutal for him and "she didn't even apologize". Don't worry Gavin, we know you're kidding. But it's good thing episode 14 hosted an all-male table…
Nolan Dalla's Two Cents
When Nolan says "don't stink at the poker table" in this episode, he means it in the literal sense. In his latest "Dalla and Two Cents" segment, he goes on a rant about personal hygiene and proposes that casinos should adopt a new rule that enforces showering and brushing one's teeth before sitting down at a poker table for over 8 hours straight. "Poker is painful enough," he says. "It deals us enough bad beats and I don't like the bad beat of somebody that stinks sitting next to me."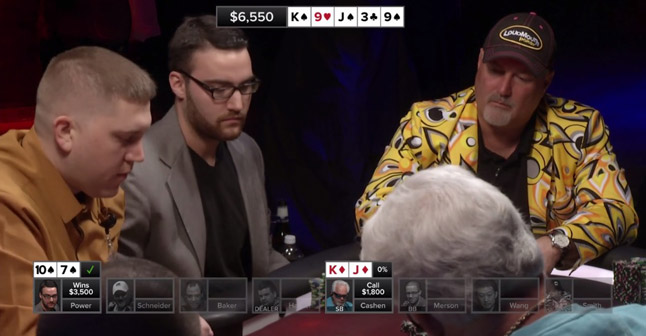 Power beats the Donkey Bomber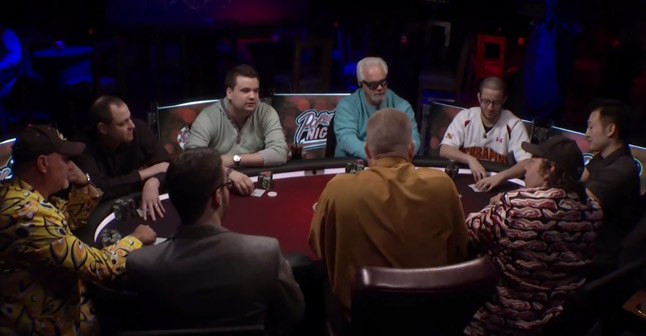 Testosterone levels abound at this all-male poker table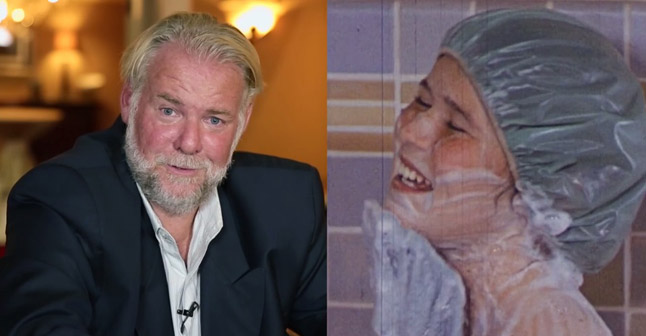 Nolan Dalla pleading poker players to "take a bath"