Danielle Andersen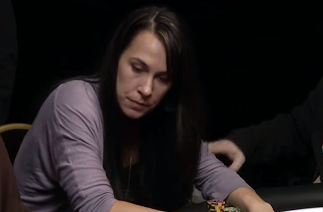 Name: Danielle Andersen
Nickname: Danielle Andersen
Birth Date: May 24, 1984
Las Vegas, USA
About: Danielle Andersen is one of the best known female poker players in the game today. Since she started playing professionally in 2004, she has risen through the ranks to become one of the best American cash game players.
She gained worldwide fame when she was profiled in the 2013 documentary Bet, Raise, Fold. The film introduced Danielle to the world, showing her balancing her roles of mother, wife, and poker pro. As if that wasn't enough, Black Friday hit while as the documentary was being filmed, so audiences saw firsthand how Andersen dealt with the near-loss of her livelihood.
But Andersen rebounded and is a constant presence in live cash games and tournaments and on both seasons of Poker Night in America. She was one of the biggest names in Poker Night in America's Ladies' Night, which was the first ever televised all female poker table.
Danielle Andersen is one of the game's brightest stars right now and her play and personality guarantee that she'll be around the poker world for a long time.