Natasha Barbour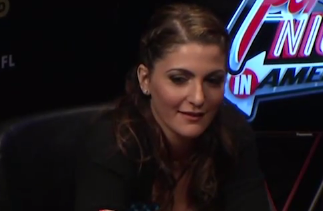 Name: Natasha Barbour
Birthplace: Beirut, Lebanon
Birth Date: May 24, 1984
About: Every poker player has a story, but no one's is quite like that of Natasha Barbour's.
WSOP Circuit Rings: 1
The Beirut native came to Florida to study at the University of South Florida in 2003 for what she called her "one shot at going to college." As a foreign exchange student, she wasn't allowed to work, only study. But when her tuition didn't arrive ten days before it was due, Barbour took her $600 and headed to the casino.
Playing for the first time for real money, over the next few days she ground it out at the poker table, turning her $600 into over $10,000. Over the next four years, by playing poker she put herself through college and earned a degree in in microbiology.
Since graduation, Barbour has won a number of WPT tournament events, a WSOP circuit ring, and earned over $200,000 in winnings. Barbour appeared on the historic first-ever televised all female poker table on the first episodes of season 2 of Poker Night in America. Already a presence in the poker world, Barbour's play will ensure she will be a fixture in the poker world for a long time.