Gene Drubetskoy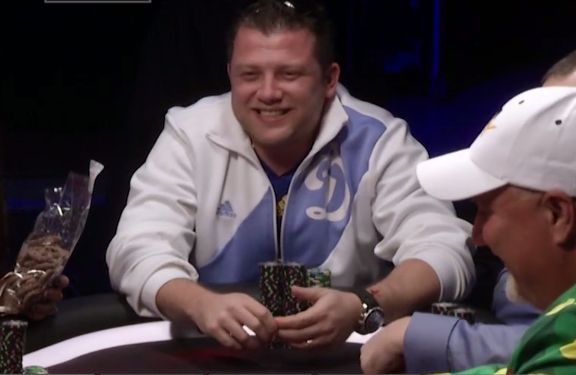 Name: Gene Drubetskoy
Birth Date: 1981
Current Residence: Reisterstown, MD
Gene Drubetskoy is involved in the real estate industry in Baltimore, MD USA. He has strong knowledge of mortgage lending, loans, finance and investments and he decided to use his number-crunching skills in the poker arena. Although he's a greenhorn in the poker world, Drubetskoy has got plenty of steel in his game.
After he responded to an open casting and got accepted, he decided to sit down with the big boys of the game at Poker Night in America. He plopped 50 x $20 bills onto the table – a fat stack worth $10,000 - before declaring it game on. Gene was dealt into the contest and has been a feature of the show ever since. His game is characterized by big plays and a strong gut feel, which is clearly evident in some of the pots he's been able to take down.
During one of opening games, Drubetskoy bought in for $5K and joked that 'It's like just another day at the office' before adding, 'It's just poker!' Keen to measure his power skills against the best of them, Drubetskoy anted up and started to grind away. His play is measured at times, aggressive at others. Even WSOP champion Greg Merson complimented Drubetskoy's game. One thing's for sure, he's got poker in his blood and he'll be back for more!