Kristy Arnett Shows the Boys Who's Boss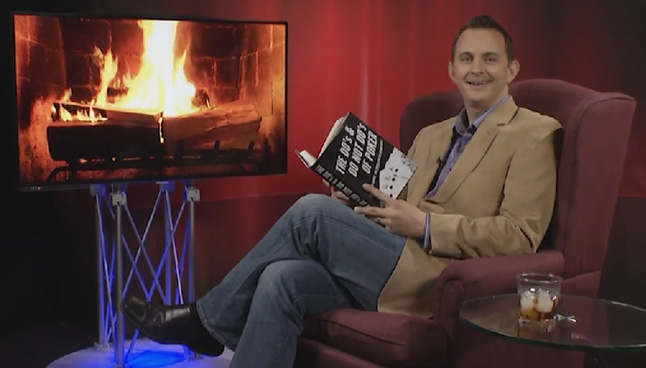 Although Kristy Arnett reveals in an interview that she felt 'out of her comfort zone' on the Poker Night in America set, she showed no signs of that emotion in Episode 3. Not only did she put on a killer poker face, she even cracked jokes about always wanting to be a "rap girl" and took the liberty of explaining to Smith what "twerking" is. In one of her strongest plays, we see every one folding except Glantz ♥ J ♥ 9, who raises to $300 and Schneider ♣ 5♥ 5 who calls.
Arnett ♠ 10 ♣ 10 raises to $1,100. Glantz contemplates for a while on his turn before he decides to 'take a gamble with Kristy and calls. Schneider calls with confidence despite Glantz's lighthearted jokes about him already losing a pot. But the "Donkey Bomber" keeps his cool.
The Flop comes out
♠
8
♦
4
♣
3. Arnett bets $2,200 without batting an eye lash and then Glantz folds fast. Schneider takes his time to act, most likely thinking about how it's a pretty good Flop for his pocket 5s, but Arnett must have big cards with the way she's raising. After reflecting, he decides to call. The Turn is a
♠
9. Arnett bets $3,400 and Schneider folds, make this his second loss in a row. Arnett continues on her winning streak with $4,525.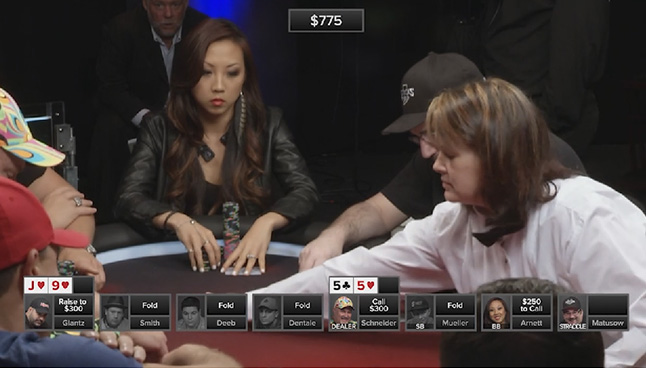 Kristy Arnett with pocket 'dimes'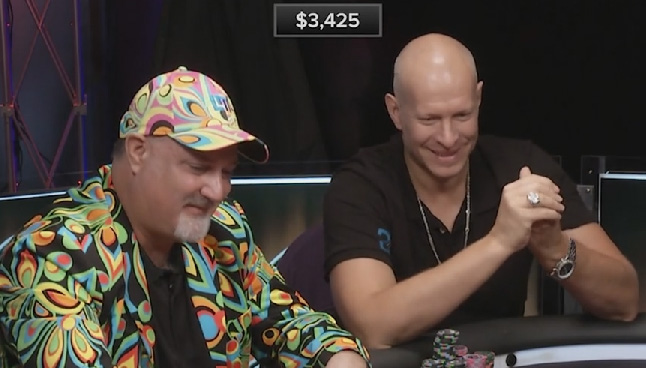 Schneider carefully planning his next move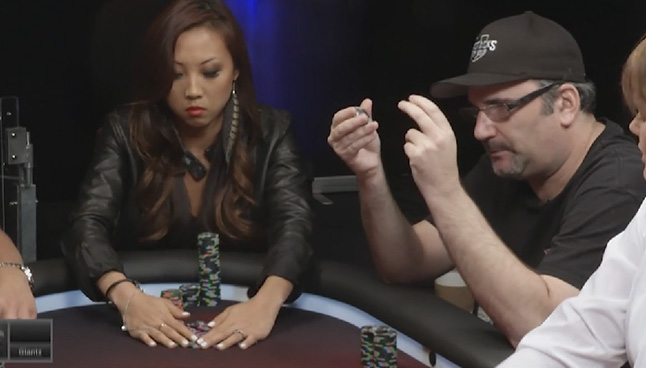 Arnett raking in the win