CALLING ALL WEEKEND WARRIORS!
Everybody's working for the weekend and 888poker is giving you over 100,000 reasons to spend your weekend with us!
Starting now, you can unleash your Weekend Warrior on 888poker with over $100,000 in guaranteed cash prizes EVERY WEEKEND! in cash prizes!
You've got tickets in your account, so suit-up and PLAY NOW!
Want more?
Every day you can get your hands on an extra $500 Weekend Warrior Freeroll ticket in 1 of 3 ways: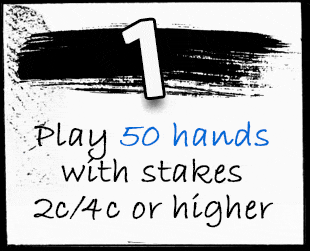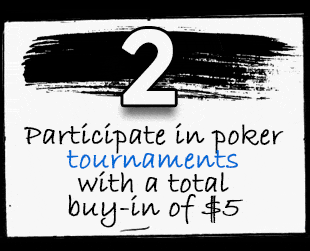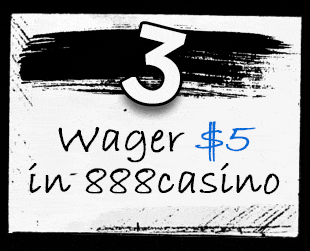 Want even more? Win an extra $1,000 Freeroll ticket!
From Monday - Sunday each week play 3 or more Freerolls and win a $1,000 Weekend Warrior Freeroll ticket.

more info about the Weekend Warrior series

Prize pool distribution:
| Rank | Prize |
| --- | --- |
| 1 | $100 tournament ticket |
| 2 | $50 tournament ticket |
| 3-10 | $20 tournament ticket |
| 11-15 | $10 tournament ticket |
| 16-25 | $5 tournament ticket |
| 26-50 | $2 tournament ticket |
| 51-100 | $1 tournament ticket |

Prize pool distribution:
| Rank | Prize |
| --- | --- |
| 1 | $200 tournament ticket |
| 2-3 | $100 tournament ticket |
| 4-7 | $50 tournament ticket |
| 8-14 | $20 tournament ticket |
| 15-24 | $10 tournament ticket |
| 25-40 | $5 tournament ticket |
| 41-60 | $2 tournament ticket |
| 61-100 | $1 tournament ticket |