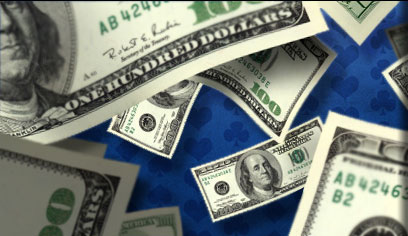 Real money poker in
New Jersey!
Rack'em and stack'em with real money poker play in the USA!


NEWSFLASH! 888poker is fully licensed and regulated to offer real money online poker in New Jersey. Provided you're 21+, and currently in the state of New Jersey, you can play real money poker with us. Let's get ready to roll!
Consider this your official invitation to play real money online poker in the USA. This is the real deal – no holds barred poker. Whether you opt for Texas Hold'em, Omaha Hi-Lo, or Seven Card Stud, nothing compares to the fun and excitement of poker. Our poker games are designed to challenge and reward you on every hand. We bring the action direct to your screen, anywhere you go in the Garden State.
Play fast-fold poker action with SNAP poker, or opt for cool and calculated play in No Limit Hold'em – it's your call. When you play for real, you win for real. Compete against opponents of all skill levels; there are plenty of fish in the sea. Whether you're a low roller or a high roller – you will always find an exciting real money poker game available. Poker is a fusion of skill, luck and strategy – may the best player win!
Online Poker is the Real Deal
In recent years, we've seen some dramatic changes in online poker legislation. After many stops and starts, online poker finally got the green light from the New Jersey Division of Gaming Enforcement (NJDGE). It's all systems go for real money poker, and that means massive poker pots, and fabulous tournaments for you to enjoy. We've finally locked down the geolocation technology to ensure that only legal-age players in New Jersey can play real money poker US style. Let's kick the tires and light the fires for online poker play right here in Jersey.
New Jersey boasts an impressive base of poker players. NJ is also the biggest regulated online poker market in the United States. The majestic casinos of Atlantic City and Las Vegas may have created the poker craze, but it's the legislature right here in New Jersey that made it a reality for millions of players. Now that the identities of all legal-age players can be verified, it's easy to register, deposit and play online poker for real. Here at 888poker, we take the safety and security of our players seriously.
The Kings & Queens of Online Poker
Ours is the most respected and celebrated online poker room, and we've been rewarded many times over. 888poker is the proud winner of Best Online Poker Operator in North America, courtesy of the 2015 EGR Awards. Plus, we're also the sponsors of the most prestigious poker tournament of them all – the WSOP (World Series of Poker). We are guaranteed safe and fair – so you can focus on your A-game without any distractions.
In 2011, 888poker won the Poker Platform of the Year award from EGR, and in 2012 we did it again. We are truly honored to be one of 3 states in the United States to offer real money poker games. The other two being Delaware and Nevada. Provided you are in a regulated online poker state, you have carte blanche to enjoy real money poker. We are the gold standard of USA poker, and we carry that title with pride. Fancy a stroll on the Atlantic City Boardwalk? Take your smartphone, tablet or phablet with you and give 888poker a go.
Play Poker at Affordable Stakes
Register and play poker at affordable buy-ins, and fine-tune your poker skills with a wide selection of games. Betting begins from as little as 1 penny – that's all it takes to get the show on the road. You can use different poker strategies to fine-tune your game and win real money in the process.
We've got an impressive selection of poker games for you to play. These include cash games, S&Gs, MTTs, satellites, and so much more. We're blazing a trail in the online pokerverse, and we're glad that you are opting in for the action. To spice things up, we've made things as immersive as possible. Thanks to PokerCam tables, you can scope out your opponents in real time. See who's bluffing while you've got your poker face on.
And we're also offering something unique in New Jersey – BLAST. This is perhaps the ultimate Sit & Go poker game with massive jackpot prizes up for grabs. You can win up to x10,000 your buy-in once the countdown begins. This is a 4-handed Super Turbo Texas Holdem game. There are 5 buy-ins from $0.10 up to $30 – you call it player!
Enough talk - let's cut to the chase. Download 888poker now and fire up your real-money poker game.