Free Poker Tournaments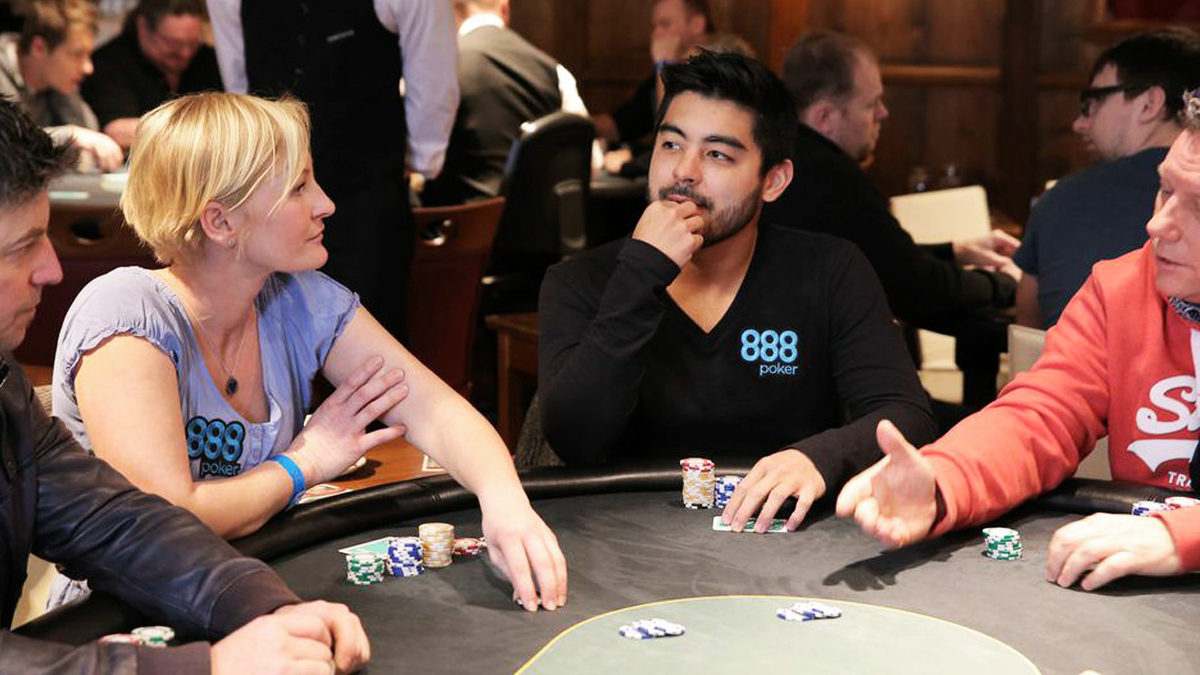 Back in the day, players had to cough up big bucks to compete in poker tournaments. Luckily, times have changed. Now, you can build a substantial bankroll with no money down. That's the beauty of competing in free poker tournaments. Some of biggest poker winnings have come through playing in free tournaments. Let's take a look at these exciting contests!
Guide to Competing in Free Poker Tournaments
Free poker tourneys are yet another exciting type of poker tournament. The best part is they are 100% free to enter and players can win real cash in the process. Players can easily get started – no money down – and build a bankroll in double-quick time. Free poker tourneys also award tournament tickets and other prizes to top-place finishers.
Free poker tournaments are open to all eligible players in New Jersey. Sometimes, certain criteria must be met such as a complete registration, special tournament tickets, or a password. Once you've registered and been accepted, it's off to the poker tables you go.
Top Reasons to Play Free Poker Tournaments at 888Poker
Pros of Free Tournaments
You can start building a bankroll and win real cash without risking a penny.
Many competitors in free poker tournaments decide to sit out these contests, or they simply close out their browsers. This makes it much easier for you to finish in the money.
Cons of Free Tournaments
Since they are free, you can expect a large number of players. There are plenty of fish in these tournaments, but those are the types of players you want at the tables with you.
Free poker tournaments are lengthy affairs. With thousands of runners, contests can take time. It's not easy to finish in the money in these MTTs, and prizes are often small.
Should You Participate in Free Poker Tournaments?
Absolutely! Everyone should consider free poker tournaments – there's nothing to lose. If you currently do not have any money invested at a poker room, and you don't want to deposit any cash, a free poker tournament is the way to go. There is no risk of loss, and there is plenty of upside potential. These tournaments will introduce you to competitive poker play with a large number of players competing for the prize pool.
You can put your poker playing skills to the test against poker fish and poker whales, try different tactics and strategies, and potentially win real money in the process. Free poker tournaments are a great way to gain real-world experience in competitive poker with no risk of loss. You can gain valuable knowledge and win real money – a win-win.
Top Tips for Free Poker Tournaments
Players tend to flex their muscles a little more in free poker tournaments. This means you are likely to come up against loose and aggressive players. Since you're not playing with your own money, free poker tourneys are a great way to try out all of those poker strategies you've been planning. These 5 tips will put you on the pathway to success in free tournaments:
Play Premium Hands – this rule holds true in all forms of poker. When you play strong starting hands, or you simply play hands on their merits, you will always get the best results from your poker game. Don't worry about showboating, just place bets when you have a good hand, fold when you don't. It's that simple!
Steal Blinds from Players – remember those players who sit out many hands, or simply close their browsers? These are the guys and gals to watch. Steal blinds from them as often as possible.
Set Your Goals – you may want to win a free poker tournament, or you may simply want to finish in the money. Either way, it's important to determine your goals from the outset. You can build a real money bankroll by playing in a free poker tournament. If you're just looking to have some fun – that's okay too. Go all-in with a 7 – 2 hand, and hope that this monster bluff fools the pack.
Keep a Rein on Things – it's best to play tight in these free poker tournaments. With so many players competing for the poker pot, you will want to make it into the latter stages. Adopt a conservative approach, and reap the rewards later.
Spot the Maniacs – some players bet aggressively and routinely go all-in pre-flop. You'll have to check yourself against these opponents, and play a tighter game. How do these guys and gals play post-flop? Once you've identified your style of play, wait for a big hand and KO them.
These tips, tricks, and strategies will serve you well in free poker tournaments. For more tips, check out our poker tournament strategy section.