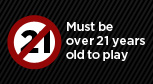 Keeping 888poker safe and secure means we must verify that everyone's age is 21 or over. If you are under 21 years old, you are not allowed to play any game on 888poker.com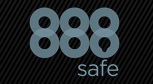 Enjoy 888poker safely and responsibly. Discover what tools 888poker has in place to prevent abusive gaming, including self-exclusion, limits and other tools designed for the overall protection of our players.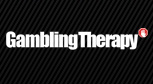 Gambling Therapy is one of the leading online resources to immediately help problem gamblers with their addictions. Their Live Advice Helpline is available online, in a variety of languages, so no matter where you're from, you can get help.
At 888poker, we strive to make your poker playing experience as positive as possible. That's why we are extremely proud of our poker features that you can't find anywhere else, like team poker and our PokerCams. Yet we understand that safety, both in terms of your information and abusive gaming, is the most important feature we can offer our players.
If you have some general questions, jump over to our FAQ section, where we have compiled the most common questions that we get at 888poker. With questions ranging from regulation to opening an account, our FAQ section has it all. It's the easiest way to find a quick answer to your poker questions.
Banking made easy
Funding your account is quick, simple, and secure at 888poker. In our banking section, you can find out just how easy it is to add to your bankroll. Whether you want to view a step-by-step process on how to deposit, or you want to know what payment methods are available to you, our banking section has the answers to your banking questions.
888poker leads the way
As a leader in the online gaming industry, we understand just how important providing a safe and secure gaming environment benefits all of our players. To that end, we've created one of the most comprehensive programs to ensure a safe gaming environment for all our players.
We're excited that you chose 888poker as your poker home and every day we strive to ensure that every player has the best, safest, and most fun poker experience possible.