Q & A with Asher Conniff and Andrew Hanna – 888poker's Poker Night in America Cash Game Winners
Pittsburgh, PA – Season 2 of Poker Night in America will have a two new faces joining it, Asher Conniff and Andrew Hanna , who won their spots in the cash game by winning a tournament at 888poker. Conniff and Hanna each won a package worth $6,000, with 888poker covering the $5,000 buy-in for the cash game, and throwing in an extra $1,000 for travel. The filming of the cash game occurred over the weekend of November 14-16 at Rivers Casino in Pittsburgh and Poker Night in America host Chris Hanson spoke with both Conniff and Hanna before the filming.
Q: Talk about your experience with playing on 888, how long have you been playing? What do you normally play?
Hanna: I have limited experience on 888; I was primarily interested because I had heard of the satellite weeks in advance and I said, "I have to play this, I have to play this." So I ended up making the count and so far 888 has been very good to me.
Conniff: As a tournament player you have to spread to all the sites in New Jersey, there's not really enough action in one. I play a ton at 888 all the time, I love it. I'm a big fan. As soon as I found out about the satellite, there was a cash game and a tournament [package] and I was all over both of them. Unfortunately I didn't win the tournament one, but whatever. Love 888 and super excited the second we found out about the satellite. Both of us, just so happened it worked out that we both won it.
Q: For people who don't live in New Jersey…Talk about the experience of being able to play on a daily basis.
Hanna: It's definitely one of the top two or three states to be in the entire country to play poker. Obviously you can argue Vegas, and Florida has certainly emerged in the last couple of years, but New Jersey right now is really where it's at, especially in terms of being to play online and go down the street to play in the live casinos.
Conniff: There's really a lot. If you like cash games, there's really all forms of cash if you want to play big or if you want to play small. If there are tournaments, they bring it. It's a good site. I'm a fan.
Hanna: All games too. Whatever you want to play: PLO, stud, whatever you feel like playing, you can.
Q: I think for a lot of us who don't live there think, "Oh wow, that'd be cool to get back" to what we used to have. So in your opinion it's just as good as it ever was?
Conniff: If your other options across the country are just so limited, in comparison it's so amazing. There are open games all the time, you can always play poker.
Hanna: If you're a poker player and you're not living in Vegas or Florida, you need to be moving to one of those three: Vegas, New Jersey or Florida.
Conniff: Totally and 888 is doing it right
Q: And you guys are here because of it.
Conniff: Exactly. Couldn't be more happy for it.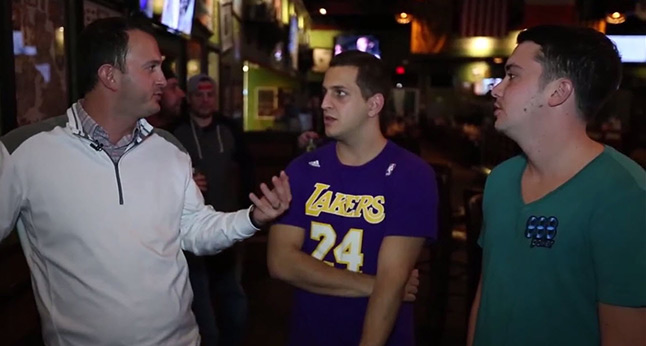 Chris Hanson with Asher Conniff & Andrew Hanna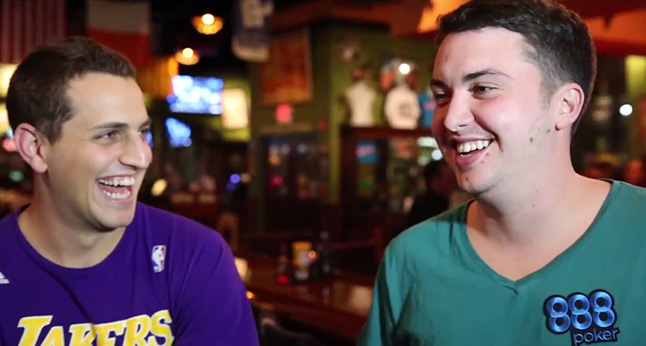 Asher Conniff and Andrew Hanna