Todd Brunson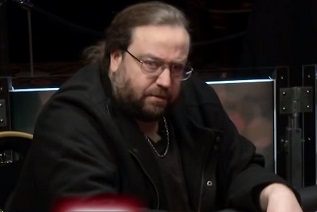 Name:Todd Brunson
Nickname:Darkhorse
Birthdate: August 7, 1969
Birthplace: El Paso, Texas
Residence: Las Vegas
WSOP Bracelets: 1
About: The son of poker royalty, Todd Brunson has created a poker legacy that has rivaled, if not surpassed that of his famous father, Doyle. Despite his impressive pedigree, poker wasn't forced on Todd. Instead he picked up the game while studying law at Texas Tech University and decided to drop out of school play full time.
He quickly found his grove and started earning a name for himself. Most people dismissed him at first for just having a name. That soon changed and the younger Brunson became one of the most feared players in the game.
To date, he has over $5 million in tournament and cash winnings, a WSOP bracelet and 13th money finishes. More impressive was Brunson being credited as the professional player who stopped Andy Beal in the super high-stakes poker games in 2001-2004. Beal challenged the best players in the world to super high-stakes poker games with the SB/BB being $100,000/$200,000. The best poker players pooled their money together and played heads-up against Beal. The players suffered loss after loss until Brunson was able to stop Beal and turn the tide. Besides being poker royalty, he can also be considered poker's savior.