Launch Your Game with Poker Satellites!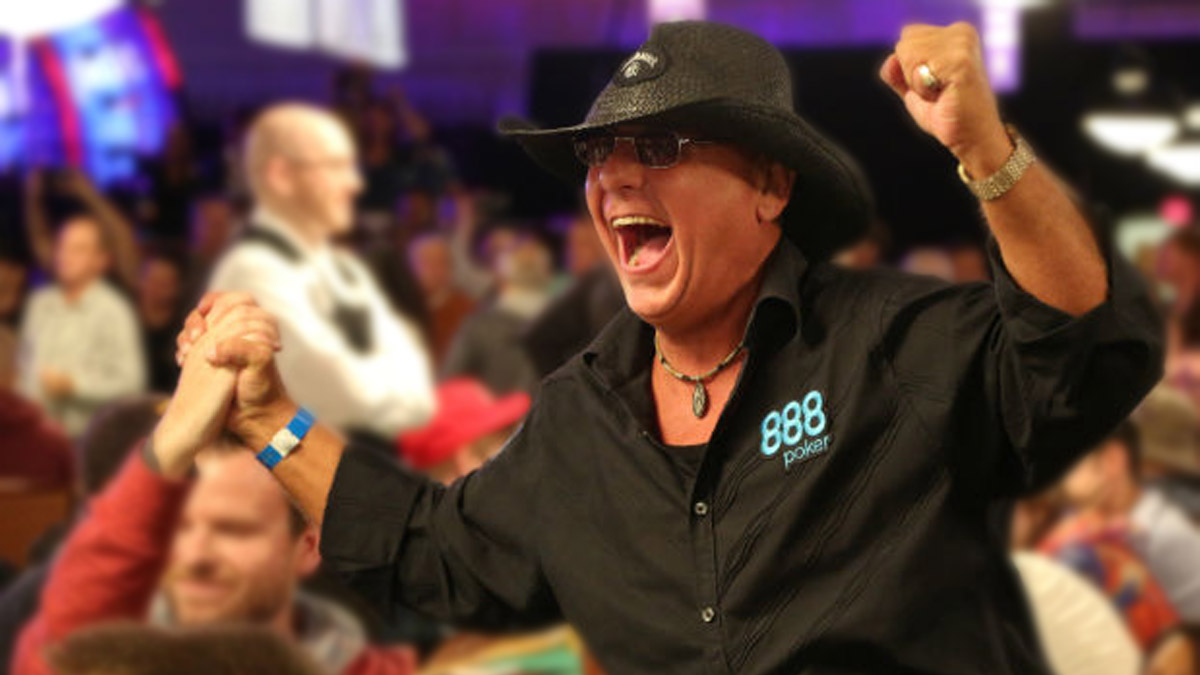 Satellite tourneys made a spectacular debut to the online poker scene many years ago. Many of the world's premier poker players have made their mark on the game through online satellites. Take Chris Moneymaker for instance – he qualified for the WSOP through an online poker satellite, and won the Main Event in 2003. Satellites are great because they have small buy-ins. The prizes are typically entries to prestigious poker tournaments and events like the WSOP, Aussie Millions, WSOPE, ANZPT, and scores of others. Instead of paying cash, players win entry to these poker tournaments. Sometimes, players will be required to jump through a few hoops with satellites, before qualifying for entry into a bigger poker tournament.
The objective of poker satellites is to provide 'a way in' for players with smaller bankrolls. Since there aren't many players who can afford the $10,000 buy-in for the WSOP Main Event, an online poker satellite is a great option. There are certain requirements that must be met however. For example, players must finish in the top positions in order to qualify for the larger poker event. Chris Moneymaker paid $39 for a poker satellite and won the Main Event of the 2003 WSOP in Las Vegas, Nevada. For his efforts, he collected a payday of $2.5 million. Satellites can truly leverage your poker skills for maximum benefit!
Why Should You Compete in Satellite Tourneys at 888poker?
Pros of Satellites
For a small buy-in, you stand to win entry to a much higher buy-in poker event.
If you are skilled enough to make it through the target tournament to the final table, you will be competing against some of the best poker players in the world.
You can sharpen your playing skills by competing in steps-style satellites. These tournaments feature low-skilled players at the bottom, and high-skilled players at the top.
Cons of Satellites
Steps-style satellites can be grueling. You may feel like quitting while you're halfway through them.
Many of the poker satellites online are either turbo or super turbo tourneys. This means you may find yourself going all-in quicker than you expected.
Are Satellite Tournaments Right for You?
Here's the thing: If you've got a little cash in your bankroll, satellites are a great way to leverage your funds and drive your poker game forward. With a satellite tournament, you only risk a portion of your stash while you are trying to play your way into a prestigious, high-paying tournament. You can multi-satellite and benefit from several attempts at hitting the big leagues. As a novice entering the poker scene, you may feel that high-end tournaments are where you should be. If this is the case, try satellites. You'll preserve your reserve, and get to play for entry to a coveted tournament.
Strategy Tips for Playing Poker Satellite Tournaments
Ready for some serious action? Here are 5 tips for success in satellites:
Take a Chance – Remember that there are plenty of turbo satellites and super turbo satellites running all the time. You are likely to experience lots of variance in your game. Rather than blinding out, prepare yourself to go all-in if you're a short stack player.
Know Your Game – Do you know how many tourney entries are available in the satellite you're playing? You should! It's good to know how many seats are available, so that you'll know when to hold and when to fold. If there are lots of seats available, play a tight game, and fold more often.
Be Available for Target Tournaments – if you are applying for entry to a tournament, be sure that you are available for that tournament. There's no point competing in a grueling multi-step satellite, only to forego entry to the larger buy-in.
Compete in Many Satellites – Believe it or not, poker players typically perform better when there are more seats and winners in poker satellites. You'll find it much easier to place in these tournaments.
Adapt Your Game in Satellites – in the beginning stages of satellites, play aggressively and chip-up. Once you make it past the bubble, survival becomes your objective. That's how you will finish in the money in the latter stages.
Looking for more poker tournament tips? We've got lots of tournament strategy tips for you!