SNGs for Quick Play Poker Action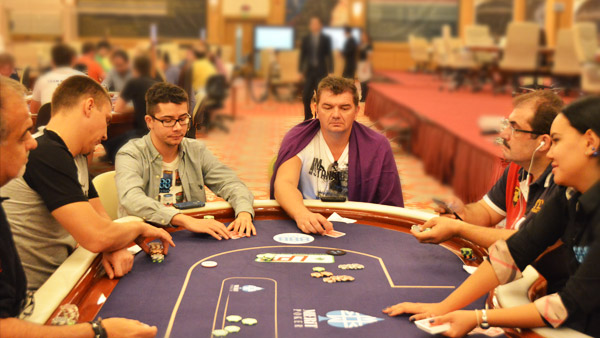 Sit & Go's, or SNGs, are an exciting form of tournament poker. These poker contests are made up of a set number of players and the action only gets underway once that number has been reached. Sit & Go's usually feature 2 – 360 players, but the most commonly played SNGs are the Single Table Tournaments (STTs). These consist of 6-max or 9-max players. SNGs are the equivalent of the highlights of an NFL game – without any of the fouls and drama.
SNGs are also different to MTTs (Multi-Table Tournaments), since there is no late registration in a Sit & Go. If you don't register in time, you'll have to sit out the SNG and wait for the next one. These poker tournaments begin as soon as all the seats at the table have been filled. They continue until a single player scoops up the pot.
There are plenty of SNGs including Turbo SNGs and Super Turbo SNGs. Plus, there are scores of tournament types available to players in SNGs, including Double or Nothing tourneys, Bounty tourneys, and Knockout tourneys. There is also lots of leeway on the number of players participating in SNGs.
With 6-max Sit & Go's, it's usually the ranking 2 players that cash at the table. But if you're playing a 9-max Sit & Go, it's the top 3 finishers that end in the money. It's always best to aim for the top spot, because that's where the lion's share of the poker pot is!
Reasons Why You Should Play SNG Tournaments at 888Poker
The Pros of Playing SNGs
SNGs are a great way to build a bankroll in tournament poker.
SNGs are quick and easy ways to get your feet wet in poker tournaments. Players will easily gain a much better understanding of poker with SNGs.
SNGs typically last from 30 minutes – 60 minutes, making them ideal quick-play poker tournaments.
SNGs are straightforward poker tournaments. Once a set number of players is reached, the tournament begins.
The Cons of Playing SNGs
SNGs are not nearly as exciting as cash games or Multi-Table Tournaments (MTTs).
The buy-in/payout ratio is pretty low in SNGs. Winners should not expect to receive anything near the payouts received by winners of MTTs. Why? There are far fewer players (runners) competing in SNGs.
Are SNGs the Right Poker Tournament for You?
As a poker greenhorn, Sit & Go's will introduce you to the basics of poker. These are fantastic tournaments to gain an overall understanding of the game, and the quirky characters in it. Through repetitive actions, you will quickly learn about the strength of starting hands, when to hold, and when to fold. You will gain an understanding of pre-flop poker play, and post-flop poker play – essential components of the game.
Since SNGs play out automatically for the most part, it's much easier for experienced poker professionals to multi-table at these tournaments. The more you play SNGs, the better you become at them, and the bigger your bankroll grows.
Strategy Tips for Playing SNG Tournaments
Effective Bankroll Management – Preserve the reserve in SNG tournament play. Watch your stack because when you bust, you're out of the tournament. There is no way to re-buy in an SNG, like you can in cash games and rebuys. You've got to manage your stack well, protect your chips, and avoid running big bluffs. Of course, if you're holding the nuts with a premium hand, make that play.
Be Adventurous with SNGs – remember there are plenty of different types of SNGs you can play including turbos, super turbos, and knockouts. You can even adjust for the number of players (6-max or 9-max), and the speed of your games. Once you find the Sit & Go that meets your needs, you can go about building a bankroll and taking down the opposition.
Play a Wider Range of Opening Hands – when you are at a full table, play a tight game of poker. As players start busting (losing their chips and exiting), you can play more liberally. Remember to keep your table position and your chip stack in mind as you loosen your play.
Watch Your Stack Size – if you find yourself the big stack player early on in the tournament, protect that stack with everything you've got. Play a tight game of poker. As you approach the bubble, you can loosen up your game, and start to put pressure on the short-stack players.
Play to Win – in SNGs, you are up against limited competition. Your goal should be to finish in the money, that's the first 2 positions in 6-max and the first 3 positions at 9-max tables. It's always best to aim high and go for the top spot!
Looking for some more strategy tips for playing SNGs, click here!