Poker Night in America - Episode 5 Recap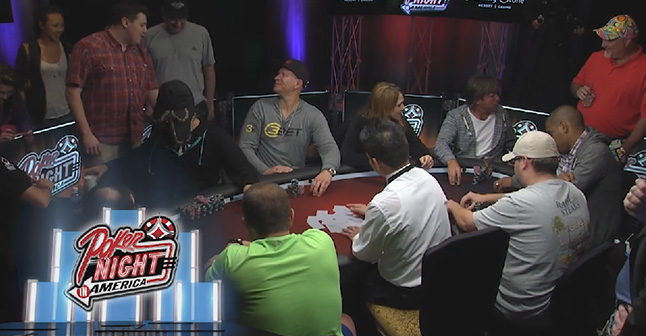 In the last episode of Poker Night in America, we're left hanging about whether or not Mike Matusow will agree to go back to the table after Shaun Deeb pulled a slow roll on him. It might be one of the dirtiest things you can do in poker, but it did make some good TV. Well, "the Mouth" Matusow did come back to the table and to say that the next few hands were "awkward" is an understatement.
Arnett plays peacemaker
We get to the table just in time to watch 4 players at the Flop together:Glantz ♣ 9 ♦ 8, Schneider ♥ J ♦ K, Smith ♣ Q ♠ A and Matusow ♦ J ♦ 9. The Flop comes out ♠ 4 ♣ J ♠ A amid a round of jokes about Shaun working for "Slow Roll Poker" and other related banter. Matusow pipes up asking the others not to bring up the slow roll incident from last episode anymore because he's trying "not to f***ing reach over the table and bash [Deeb's] face in".
Schneider Flops 2 Pair and raises to $450, Matusow folds, so does Glantz and Smith calls $450. The River is ♥3 and Schneider raises to $1,100. Smith Folds and Schneider wins $2,650. But what's more interesting than the hand outcome is the conversation. At this point, Arnett puts her hand on Matusow's back, admits to always being a poker nerd and that he was the first person she ever watched play on ESPN and loved. She said he's the reason so many people got into poker and now she gets to actually play with him. A shy smile crosses Matusow's face and it seems like Arnett managed to break the tension just a bit.
Taking a breather on the golf course
With all the tension, it was a perfect time to hit the links and cool down. According to our host, Chris Hanson, the golf courses at Turning Stone are fantastic and we tend to agree. Maybe it was the fresh air that was responsible for Matusow getting his groove back in the next hand when he swiped up a $1,625 pot with ease.
New Aces and Faces
A brand new table full of players takes over toward the end of the episode including Failla, Baker, Elezra, Laak, Billings, Flack, Williams, Buchanan and Mueller still in the game. Elezra brings to everyone's attention that Matusow and Deeb are watching the action arm-in-arm behind the table. The saga between these two is finally over.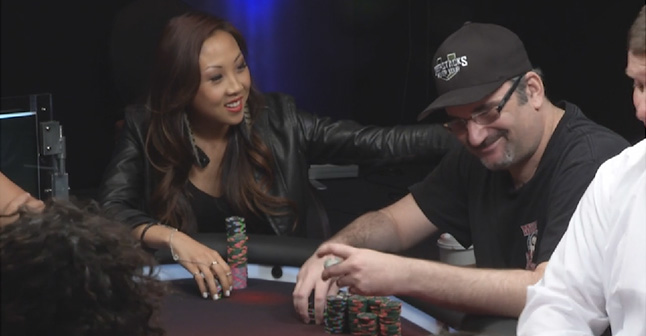 Arnett admits to Matusow what an inspiration he has been to her.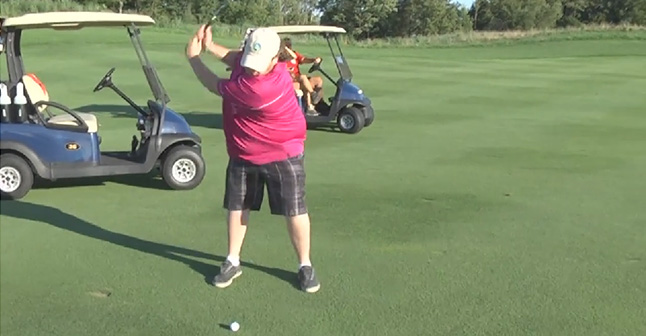 Cooling off on the golf course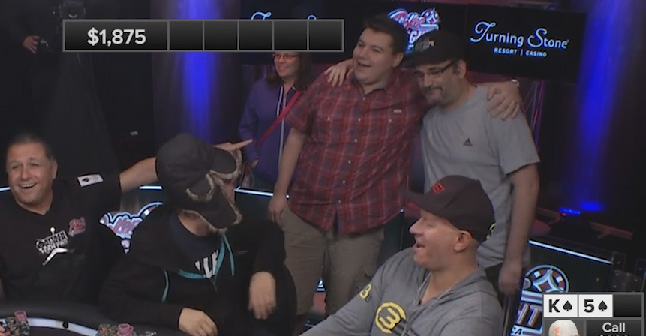 Deeb and Matusow are friends again