Poker Night in America – Season 2 Episode 19 Recap – Big hands, big hearts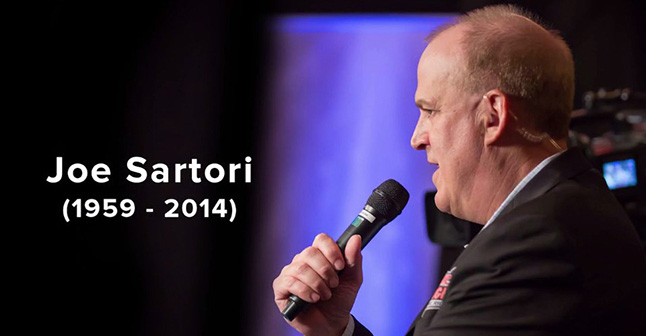 Poker Night in America
|
Season 2
|
Episode 19

- Length - 22:00 | AIRED:
Description: Day two in Pittsburgh and there are some huge hands and some huge hearts. Find out in this episode of Poker Night in America.| Official Site
In the second episode at the Rivers Property in Pittsburgh the hands get big, real fast. The action is quick and constant until the end of the episode when Poker Night in America stops and pays tribute to one of its own.
The first hand of the night pits Jennifer Tilly against Matt Glantz in a hand that Matt Glantz might like to have back. Pre-flop there is only $775 in the middle and three players but the flop of 5 ♣ Q ♠ 4 ♣ and Jennifer Tilly's bet of $325 with her K ♣ 7 ♣ knocks Shaun Deeb from the hand, while Matt Glantz calls. The turn of the 8 ♣ gives Tilly the flush (and the nuts), and she bets $900. Glantz decides it's his time to make a stand and goes all-in. Tilly snap calls bringing the pot to $8,125 and the river is a harmless 8 ♥ , and Tilly doubles up through Glantz. After the hand Glantz realized that he made his move once she had the nuts, implying that if he was going to push he should have done it after the flop.
If one all-in isn't enough, Shaun Deeb and Phil Hellmuth go head-to-head in the very next hand. It starts off again slowly pre-flop with only $475 in the pot. The flop is 2 ♥ 7 ♥ Q ♣ and Deeb bets $250 with Q ♥ 10 ♥ and Hellmuth raises to $600 with Q ♦ 8 ♦ , which knocks Tom Schneider from hand. Deeb goes all-in with $3,750 and Hellmuth snap calls bringing the pot to $7,975. The turn 10 ♣ gives Deeb the nuts and the A ♣ doesn't help Hellmuth and he loses $4k to Deeb.
Remember Joe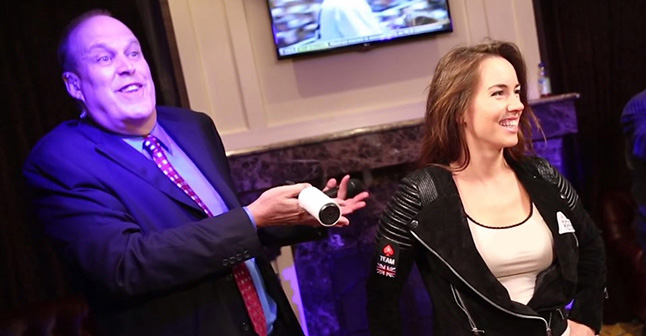 Joe Sartori on the set of Poker Night in America
After a great episode of poker, the mood turns somber as the cast and crew remember Poker Night in America's Joe Sartori, who recently passed away after a brief battle with cancer.
Host Chris Hanson said of Joe that he was the kind of guy who would give you the shirt of his back and that he was "the guy that everyone liked and respected." Sartori joined the Poker Night in America team at the very beginning, and was a constant presence just off camera: directing the action and ensuring that everything worked smoothly.
Professionally the Poker Night in America team praised his dedication and stamina, as well as his wealth of information and professionalism. Hanson called him, "Someone who could step into any job and get it right the first time."
Poker Night's President, Todd Anderson, said, "He was truly one of the nicest guys I've ever met. There was just nobody I knew that didn't like him. Who wants more than that?"