Poker Night in America – Season 2 Episode 1 Recap – It's Ladies Night!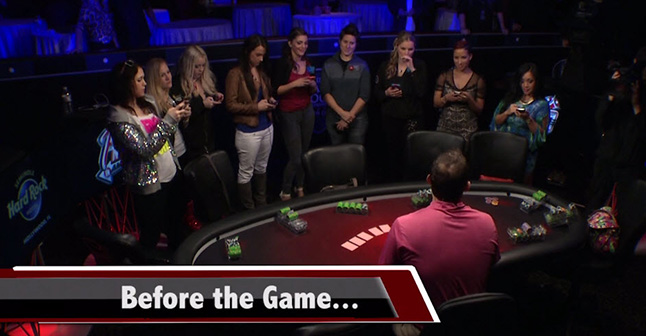 It's a New Year and what better way to start it off 2015 than with a brand new season of Poker Night in America!
As host Chris Hanson revels in that "new episode smell" we get a sneak peak at what season holds: Phil Hellmuth dressed as a baby, Phil Laak lamenting a failure, some good ol' fashioned paintball, and of course, lots of poker.
But in this first episode we witness poker history: the first televised all ladies table. Some of the best poker players in the world (who are also female) kick off the second season with a bang at the Seminole Hard Rock Hotel & Casino in Hollywood, Florida.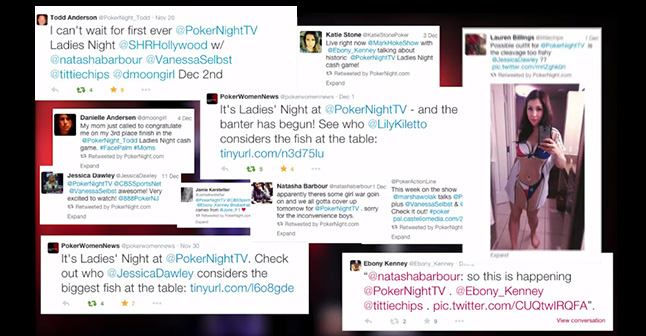 Poker Night in America almost broke the internet when they suggest a ladies night.
Sitting around the table are:
Vanessa Selbst may be the most well-known player at the table, with 3 WSOP bracelets and over $10 million in winnings, but the rest of the table was just as formidable.
In the first hand of the night Lily Kiletto and Natasha Barbour go head to head. Barbour has a pair of eights (8 ♥ 8 ♠ ) against Kiletto's K ♦ Q ♥ . Barbour flops a set with the board showing J ♠ 7 ♠ 8 ♦ . Both players elect to check and the turn is a K ♣ assuring Barbour the win. She goes in light with a bet of $325, which Kiletto calls. The river is 3 ♦ and Barbour bets $600. Kiletto decides to ask Barbour directly, "Are you bluffing?" and she responds cryptically, "600 bucks."
Kiletto tries to draw her out some more, "I turned a king."
"You did? You're never folding." The rest of the table laughs and Kiletto fulfills Barbour's prophecy and calls, paying to see Barbour's set of eights.
Four in but one win
Lily Kiletto has a change of luck later in the show with some strong play in one of the most interesting hands of the episode. Four players pay to see the flop: Kiletto with 3 ♦ 3 ♣ , Barbour with 6 ♥ 6 ♣ , Lauren Billings with 6 ♦ 5 ♦ , and Ebony Kenney with Q ♥ J ♥ . There is $1,500 in the pot pre-flop, with no player clearly in the lead. The flop is A ♥ 8 ♣ 3 ♥ , giving Kiletto a set of threes, she checks and the action comes to Kenney who bets $850 in the hopes of a flush draw. Kiletto raises to $2,200 which knocks out Barbour and Billings. Kenney calls, which surprises Kiletto who tells her she thought she would fold. The turn is a Q ♦ and Kiletto doesn't waste any time and bets $9,000, which would put Kenney all-in. Kenney doesn't waste any time making the decision to fold, giving Kiletto a win of $3,325. Not bad for a set of threes.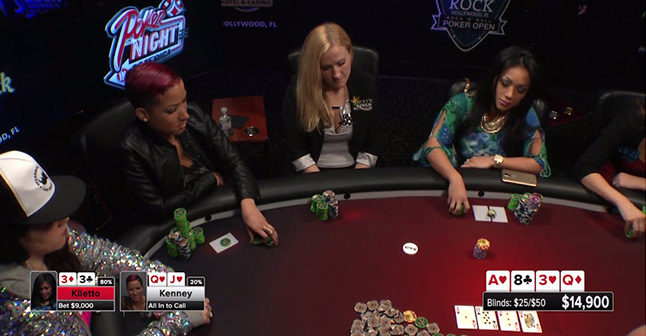 Lily Kiletto applies the pressure with a $9,000 bet