Poker Night in America - Episode 6 Recap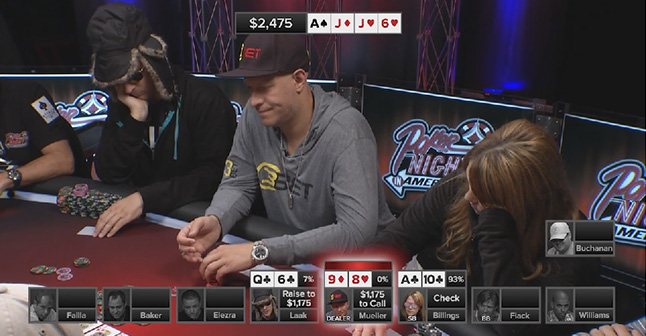 It's another episode filled with one-of-a-kind cash game action around the Poker Night in America table, where WSOP bracelet winners and WPT winners with millions of dollars in winnings battle it out. We're watching a $5,000 buy-in cash game. Blinds are $25/$50 with a $100 optional straddle.
At the forefront of the action in the first few hands are Buchanan, Elezra and Failla. We see Elezra take a $5,725 pot with a Two Pair and then Buchanan and Failla go head-to-head until "Buck21" prevails with a Straight at the River, winning $2,875.
Laak Runs a Bluff
You can't help keeping your eyes on Phil Laak during this episode with his silly hat and interesting plays. Forget that he's a World Series of Poker bracelet holder; he's just so amusing to watch. The hand starts and Elezra ♣ K ♣ 7 raises to $125. Laak'a got ♣ Q ♣ 6 and he calls. Mueller ♦ 9 ♥ 9, Billings ♣ A ♣ 10 and Flack ♦ Q ♣ 3 all call too. The Flop is ♠ A ♦ J ♥ J and everyone checks, except Laak who bluffs and bets $225. Mueller calls, Billings calls with her Two Pair Aces and Jacks. Flack and Elezra fold. The River is ♥ 6. After Billings checks, Laak takes moment and raises $1,175 to continue running the bluff with his Two Pair and it works. Mueller and Billings fold and Laak comes out on top.
Meet Poker Legend Nolan Dalla
In this episode, our host Chris Hanson introduces us to one of the most interesting men in poker, Nolan Dalla. Called a true "insider", Dalla has been in the poker business for over 14 years. You may already know him as a best-selling author, gaming executive or outspoken blogger. As Media Director of the World Series of Poker and Creative Director for Poker Night in America, Nolan Dalla is considered the backbone of the poker community. He's got stories that no one else can tell, so watch on...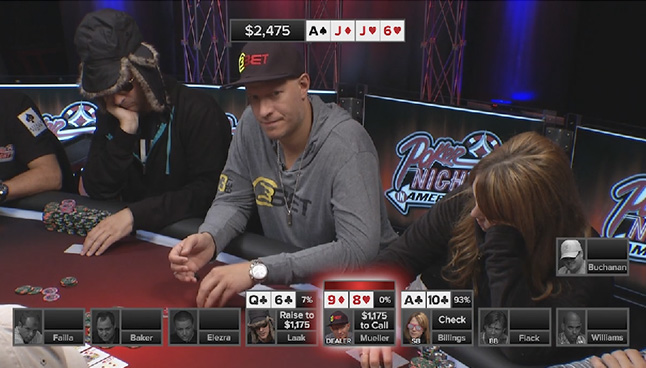 Laak's bluff in action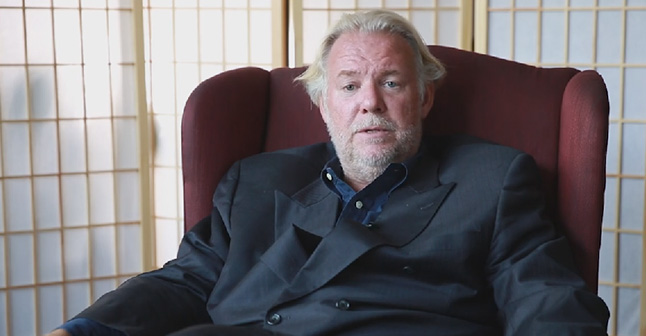 The great Nolan Dalla