Poker Night in America - Episode 20 Recap – The Billings Bash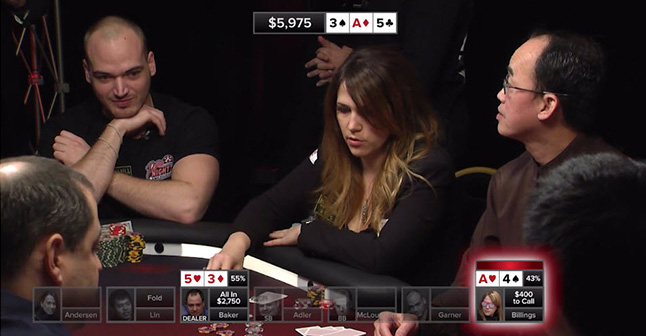 Lauren Billings is back and she's not messing around. In episode 20 she shows why the former comedy writer is no joke in the poker world.
It's a new group of players in the cash game this week and with the change brings new action and more aggressive play from the players. Lauren Billings, who was on the show at the beginning of the season, is back in this episode and she doesn't waste any time show the table who's boss.
In the first hand she goes toe to toe with David Baker and they both go all in. The board is 3 ♠ A ♦ 5 ♣ and David Baker has two pair with 5 ♥ 3 ♦ which leads Billings A ♥ 4 ♠ but not by much. They decide to run it twice and the first time the cards go Billings's way with A ♠ Q ♣ . On the second go the cards are in Baker's favor with 7 ♠ 5 ♠ , so they chop the pot.
While there's some great poker to start the show, it ends with an epic poker rant. In his semi-regular segment, Dalla and Two Cents, he takes on Daniel Colman and his statement, "Poker is bad." Colman has won over $21 million in just a few months (including winning the One Drop tournament for $15 million) and is the new face of poker.
But Dalla doesn't think Colman is right. Instead, he thinks Colman should be grateful for his windfall. "Give me some bad! If poker is awful, I'll take it!" Dalla screams .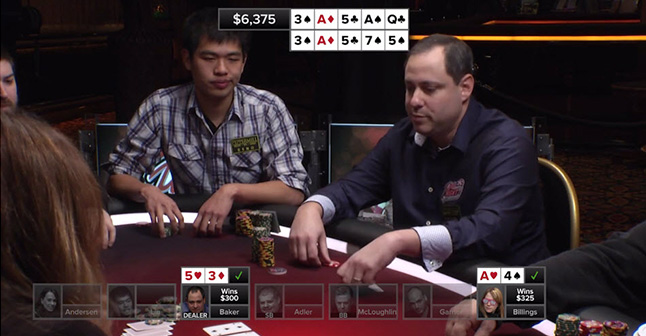 Chopping the pot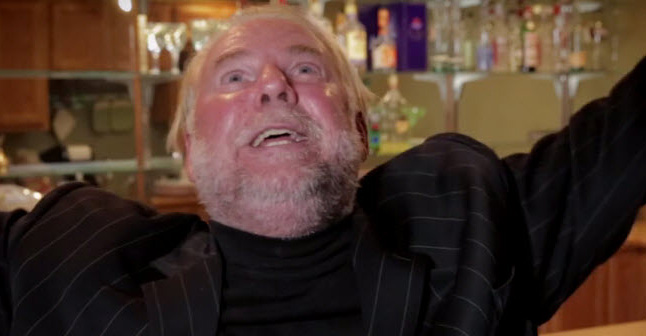 Nolan Dalla wants some bad.