Poker Night in America - Episode 29 Recap – All good things…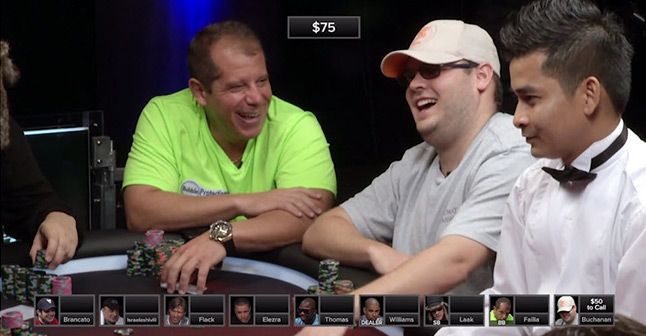 All good things must come to an end, but luckily for us, it's only a temporary end. With episode 29, Poker Night in America ends its first season. We've seen a lot of poker, laughed at a lot of jokes, and heard a lot of stories. But just because it's the end of the season, Poker Night in America doesn't let off the gas for a moment as we get more great hands, insights from Doyle Brunson, and a preview of season 2.
Even though it's the last episode, we get some new players in the episode. Playing in this episode are some veterans and new players:
While the new players and old mix, if the episode has one winner it's David Williams. He went on a run that saw him win four hands this episode and one of those was for a huge sum (see the poker hands recap for more info).
One of the more impressive hands that Williams won was amidst the playful banter of Travell Thomas but against the stronger hand of Phil Laak. The action starts out with Nick Brancato raising to $150 with K ♦ J ♣ . Williams calls with K ♠ 9 ♠ and Phil Laak raises to $800 with a pair of queens (Q ♦ Q ♥ ). Brancato drops out of the hand, but Williams calls. The flop is 4 ♠ A ♥ 5 ♦ and Phil Laak is still ahead with his queens and he bets $1,250. David Williams thinks for a moment before betting $4,000. Phil Laak starts laughing, saying, "I might have a pair." But that pair doesn't stop him from sliding his cards to the dealer, giving Williams the pot.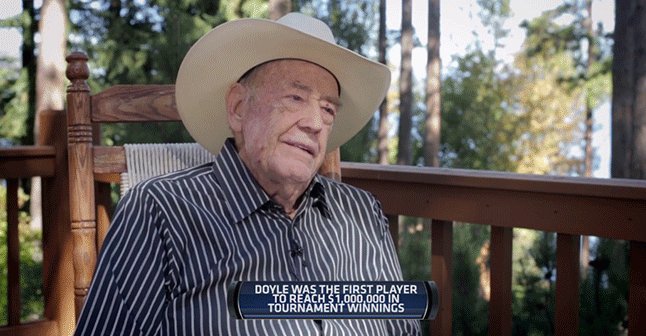 Doyle Brunson throughout the years
In the final installment of Nolan Dalla's interview with Doyle Brunson, we move away from Brunson's crazy adventures and instead hear some honest self-reflection from the Godfather of Poker. At 81 years young, Brunson is most proud of his longevity of the game. He understands that he will be counted amongst the greats of the game (he was the first player ever to win $1 million playing poker), but for him it isn't the money he won, rather the level he played at. Since his 20s, he has played at the highest level, which is almost 60 years of playing professional poker. He tells Dalla, "as long as he can still get to the table and win," he'll keep playing poker.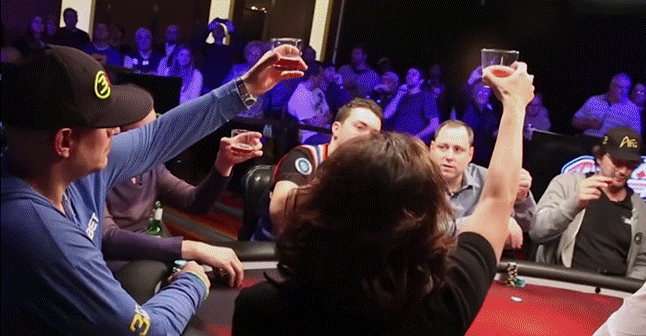 Can't wait until next season…
Before season 1 ends, we also get a sneak peek of season 2. Jennifer Tilly introduces the preview which features Tilly, Phil Hellmuth, Gavin Smith, paintball, magic tricks and cornhole. It looks like an action packed season and best of all, it starts in a few weeks!